E Business Suite
Oracle E-Business Suite Release 12 has been built to ensure that companies, no matter what size or industry, can compete effectively in an increasingly global economy. With a focus on helping companies make better decisions, work more efficiently and manage their businesses at lower costs, Oracle E-Business Suite Release 12 will help them manage the complexities of global business environments.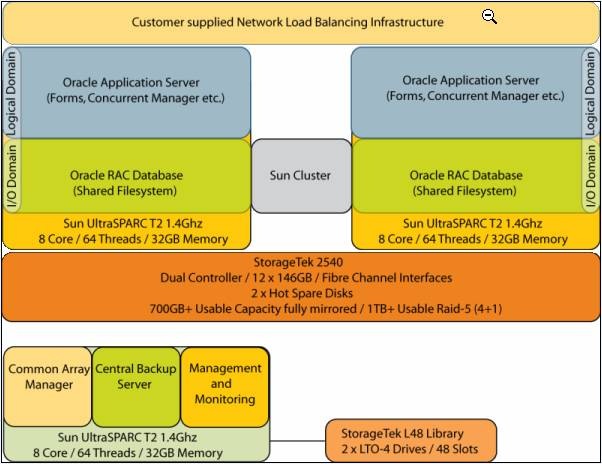 Figure: Oracle E-Business Suite Overview
EBS is a collection of business Enterprise Resource Planning, Customer Relationship Management, and Supply Chain Management applications developed by Oracle Corporation. Interaction with the client is achieved through the Apache web server, Java technology (Applets) and several other Oracle technologies. Business data is stored in the Oracle database.
The internet has eliminated geographic borders-now, all markets are global markets and your potential competitors are worldwide. Oracle E-Business Suite Release 12 helps you to think globally, work globally, and manage globally.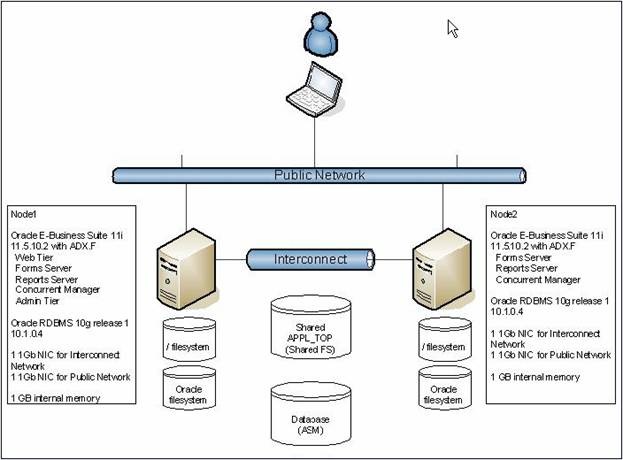 Figure: Oracle E-Business Suite Topology
Organizations in the new global economy face unique challenges in managing compliance mandates, competitors, customers, employees, and suppliers. For example, more regulatory and security requirements exert additional compliance burdens; employee and customer management across geographical and cultural boundaries strains resources; and margin pressures force companies to search for goods and services anywhere in the world, resulting in complex and dynamic supply networks. Oracle E-Business Suite 12 has been designed to support businesses in today's global economy.