Websphere : Deploy/Update J2EE Application using GUI Deployment Manager
Stop the application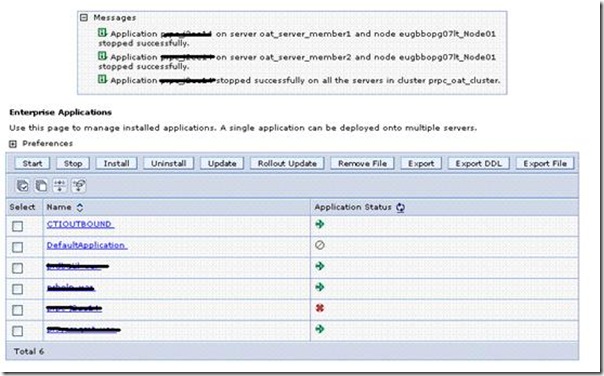 Click on application and select UPDATE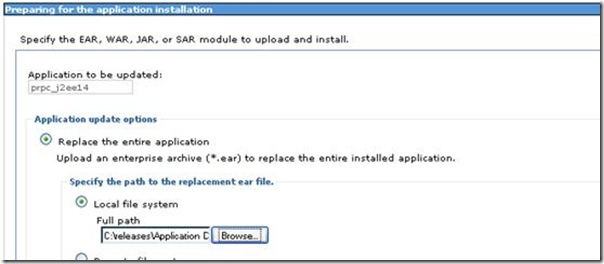 Scroll Down and hit NEXT

Keep default options and hit next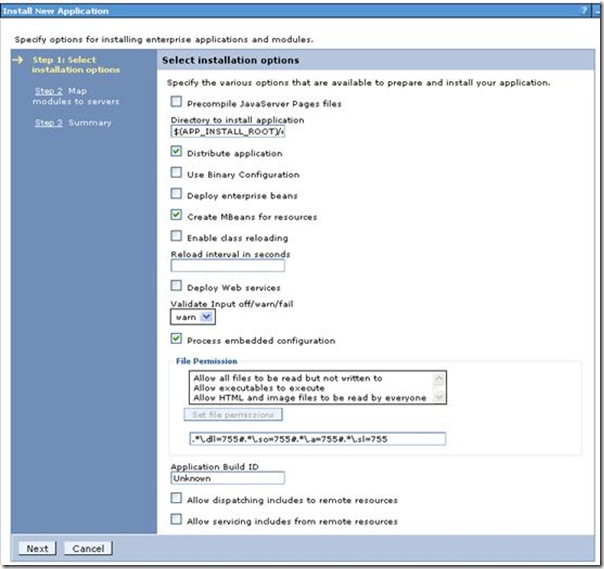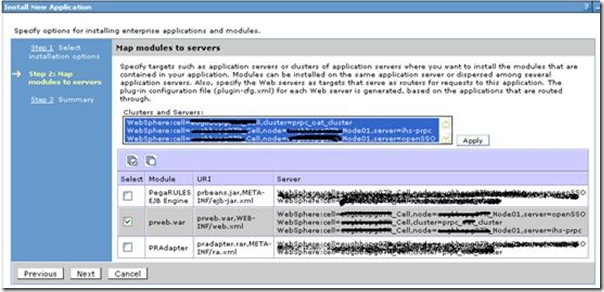 Select where you want top deploy this application. I have one Cluster and 2 HTTP servers so I have selected respective nodes in screen above.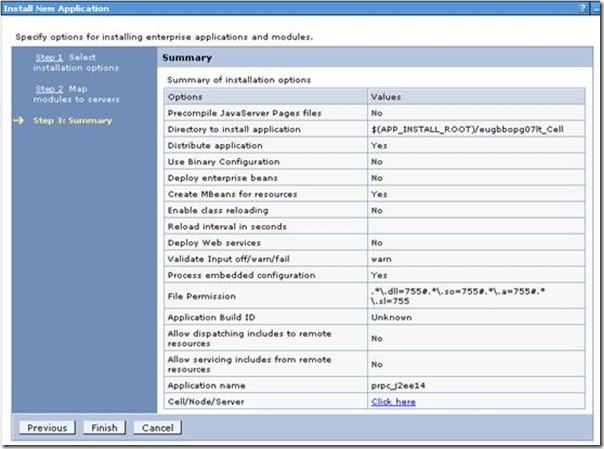 Click on finish to see the progress

We can select Save here and then start an application but I will select ROLLOUT update here. Let's see what happens next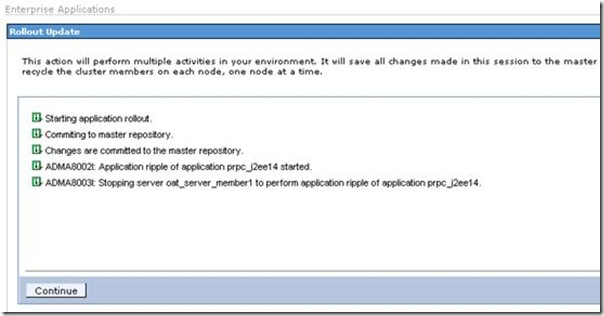 I used "ptree –a" to locate if I can see any STOP /START server commands but it didn't show relevant details. The Application was also down during this process though HTTP server was up and running.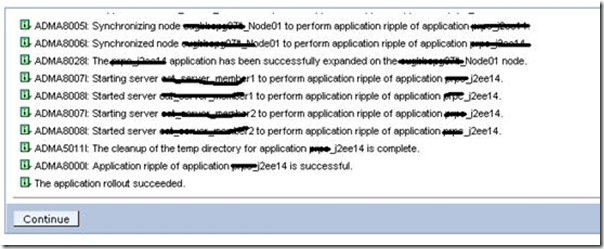 Please wait until you see message "Application Rollout succeeded" Click on continue and navigate to application servers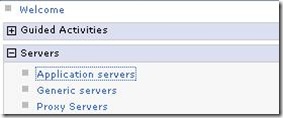 Once servers are up validate application is also up & running before releasing system to users.