How to create a new named instance under SQL 2005/2008
We can only configure one default instance under SQL server installation. If we need additional instance it should be a named instance.
Start installation and select "new installation or add feature"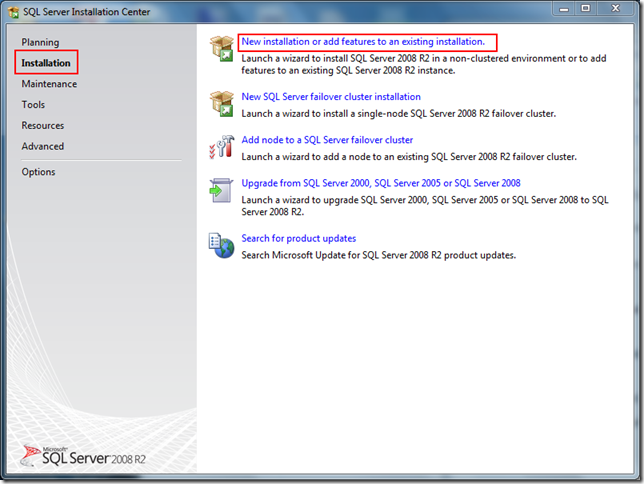 Select option button for "new installation or add feature".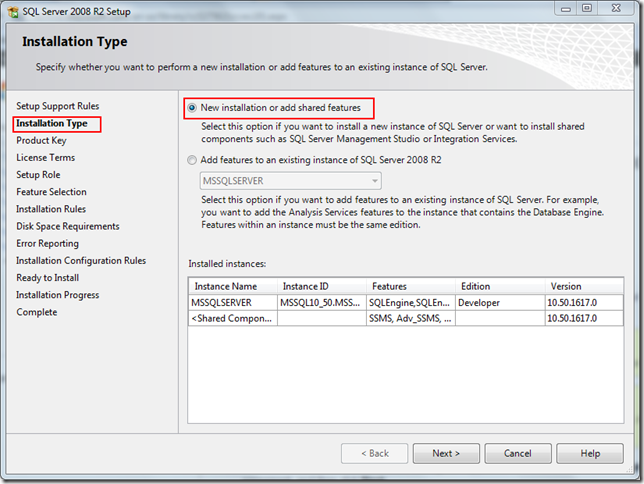 Accept defaults and click on NEXT until you see "Instance Configuration" screen as below.
Please name your named instance, I set it as "standby"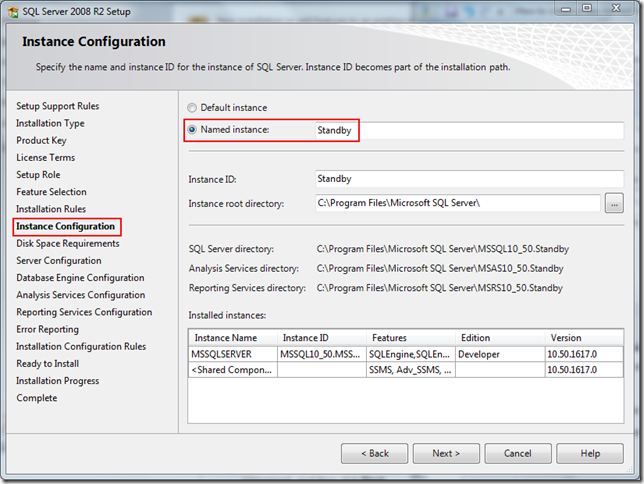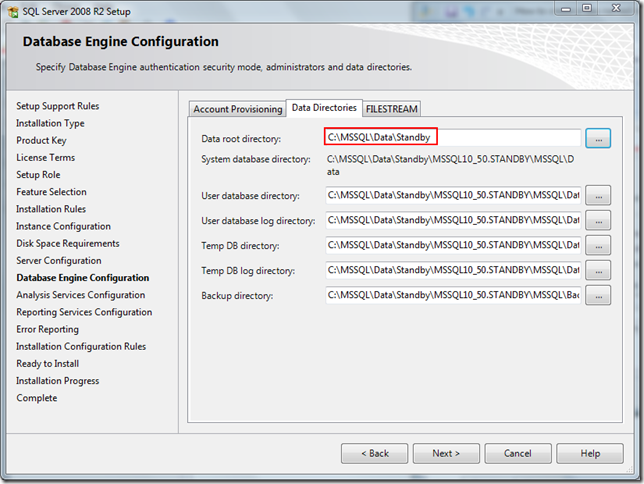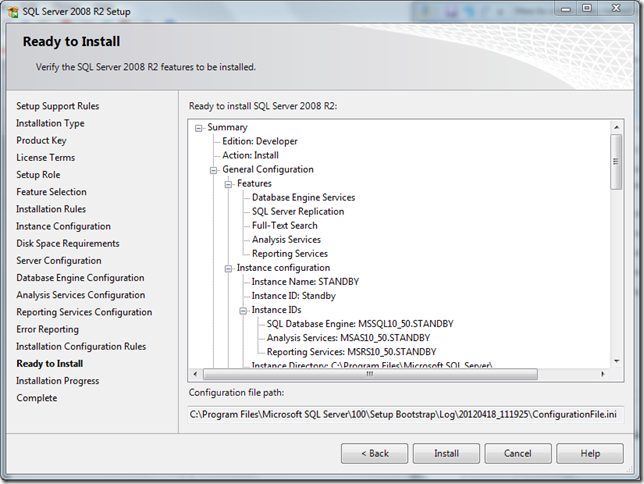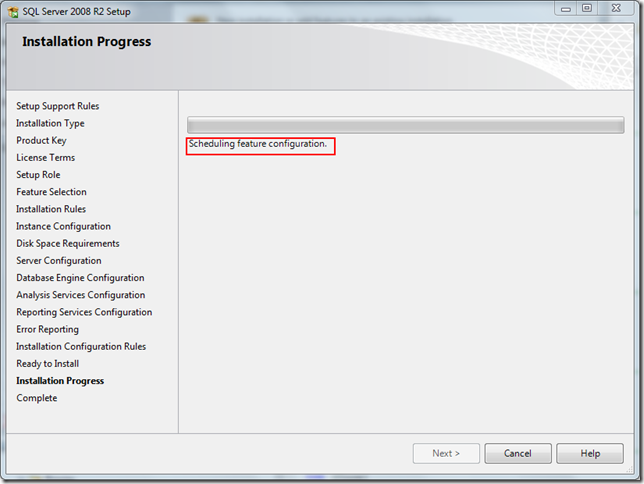 It will take a while, once done you should see a success message.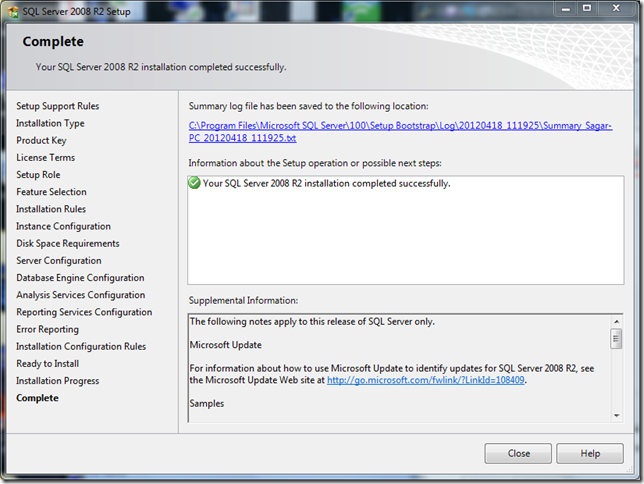 Let's connect to newly created "standby" instance using SSMS.